I am Ireland Show Tour - Sold Out
**Tour Now Sold Out** Please just contact us on irelandmusictour2022@myirelandtour.com if you would like to be added to the waiting list. Thank you.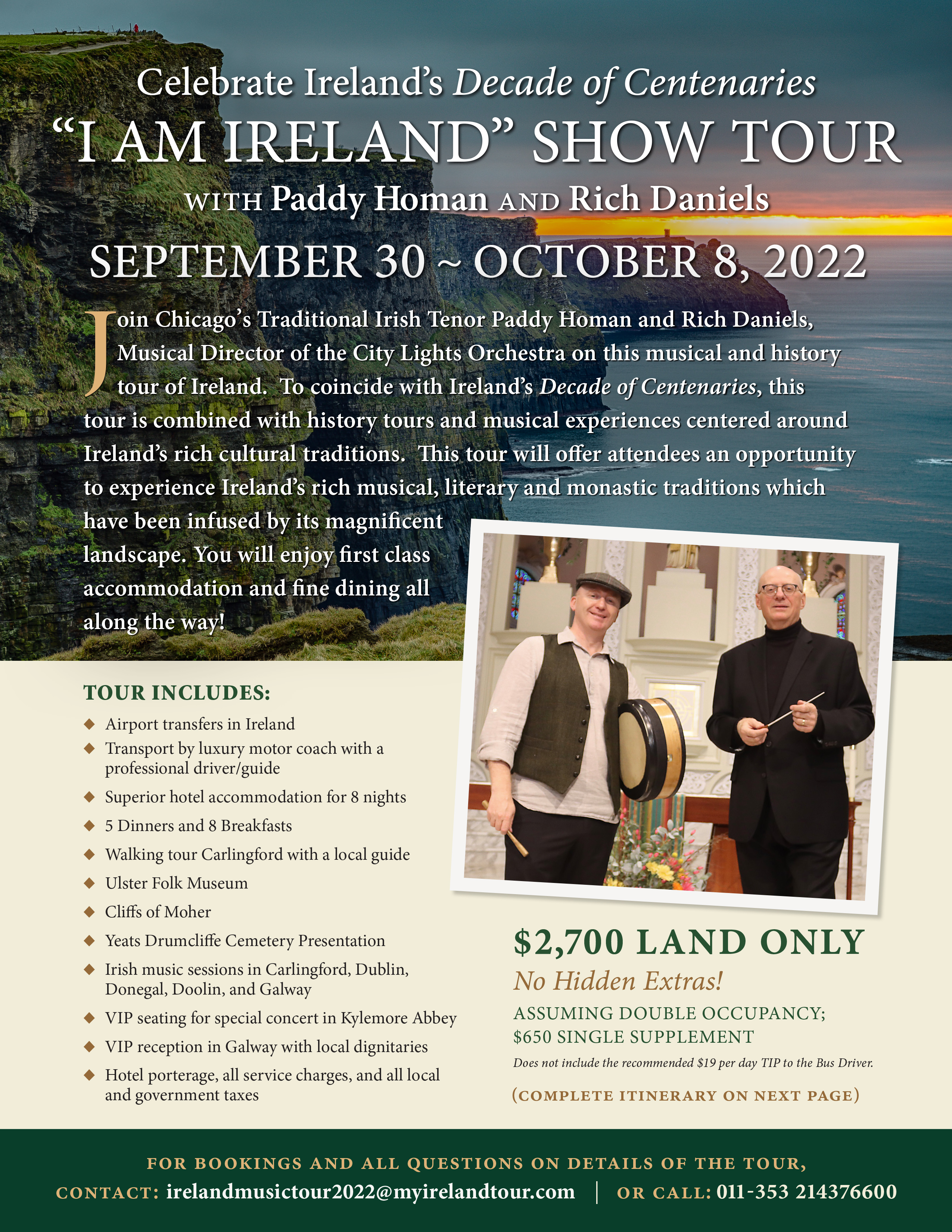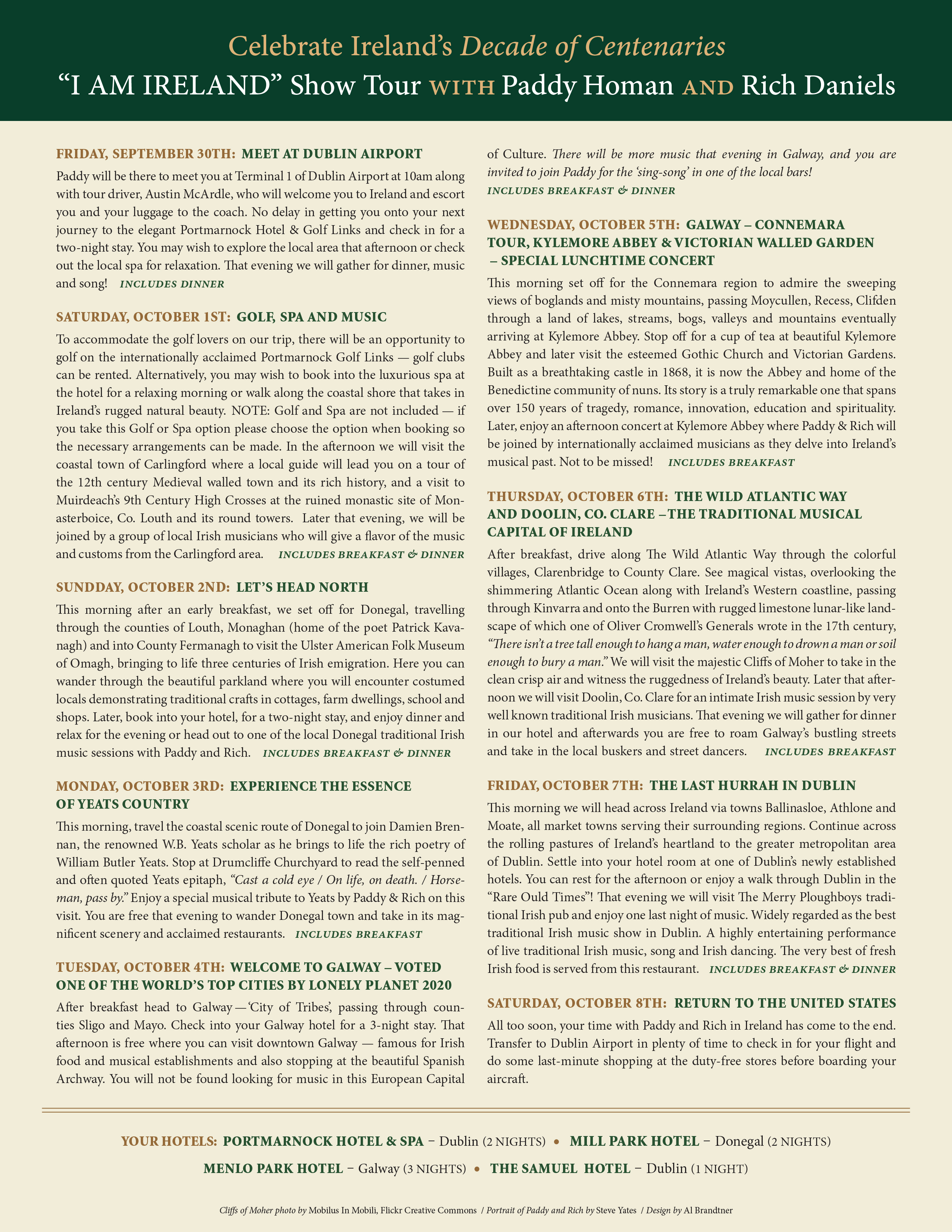 How to pay for your place
Please just click on the payment buttons below. Any problems or questions then just get in touch on irelandmusictour2022@myirelandtour.com or 001 353 214 373 624. Thank you.
Triple Rooms
For triple room prices and availability please contact us on irelandmusictour2022@myirelandtour.com. Thank you.
Booking your Flights
Flights for our tour dates are now available to book.
Booking your flights independently
Please book your flight to arrive in Dublin no later than midday Friday 30th September 2022, and to depart from Dublin no earlier than Saturday 8th October 2022.
Once booked, could you please email your flight details to galway2022@myirelandtour.com. Thank you.
Joining the group booking Chicago O'Hare - Dublin
Group seats and airfare, Chicago O'Hare - Dublin are now available for departure September 29, returning October 8. The majority of the group seats are in coach, but there are also a very limited number of Business class seats available.
To book your space with the group, or for departures from other cities and/or any other flight-related information, please contact our U.S. travel partner, Jan Alderman, at: travelbyjan1@gmail.com, or phone: 847-274-6700. Optional travel protection is also available through Jan.
Covid-19 Vaccination Policy
All guests aged 12 and older must have proof of full vaccination to join this tour. This may include a booster shot to be considered current and fully vaccinated, depending on the rules at the time of your tour. This policy applies to all of our tours, both private tours and escorted group tours.
This policy is here for both your safety and your tour experience. Government regulations require that the majority of the locations we visit require proof of vaccination to enter, including restaurants, pubs and tourist attractions.
You must bring your proof of vaccination with you, as it will be needed both to join your tour on the first day, and to enter many of the attractions and visits during your tour. Children aged 11 or under need to have proof of a negative PCR test dated no more than 72 hours before the start of your trip, or have proof of vaccination.