Glenn Miles: Irish Photographer
Glenn Miles is a landscape photographer based on the beautiful north coast of Northern Ireland. He has been taking photographs of this area of outstanding natural beauty for over twenty years. What started as a hobby has developed, over the years, into a passion.
We caught up with Glenn to talk about his life in landscape photography.

How did you get into photography?
I bought my first camera over thirty five years ago which was an Olympus OM 10 35 mm film camera. A few years later I changed to Nikon and have been using Nikon cameras ever since. A lot has changed over the years and with the change to digital cameras it has opened up a whole new era in photography. I took me a while to get used to this new technology but have now embraced it and haven't looked back since changing to digital over ten years ago.

What camera do ou currently shoot on?
My current equipment is a Nikon D 600 with a back up Nikon D 7000. I will be upgrading shortly to a Nikon D 750. I use a Nikon 24 mm - 70 mm F2.8 and a 17 mm -35mm f 2.8 lens. I also have a 28mm- 300mm Nikon zoom lens. Manfroto carbon fibre pro tripod.

Do you have any secrets for success within landscape photography?
Ingredients for success within landscape photography differs for many photographers. Some want international fame and fortune, but for me it's all about the art and concentrating on the art itself (Autotelic) For me It's about having a personal connection to the landscape and having an emotional connection to it which hopefully enables me to portray this into my images. Living on the north coast of N.Ireland helps me to have an intimate connection to the landscape where by I can re visit places to photograph them in the different seasons and in all kinds of weather which as a tourist just visiting once is not enough to become intimate with the landscape and nature.
This is why people come back to these shores again and again. So as I said living here enables me to become intimate with nature and my surroundings and for some people, familiarity tends to make us unobservant but for me it helps me become more connected to the landscape.

Do you have a particular place in Ireland you like to shoot?
My favourite location for shooting landscapes on the north coast of N.Ireland is Mussenden Temple. The views from here are breathtaking and in summer the sunsets are spectacular with the sun setting over the Donegal highlands making it truly an emotional place to be.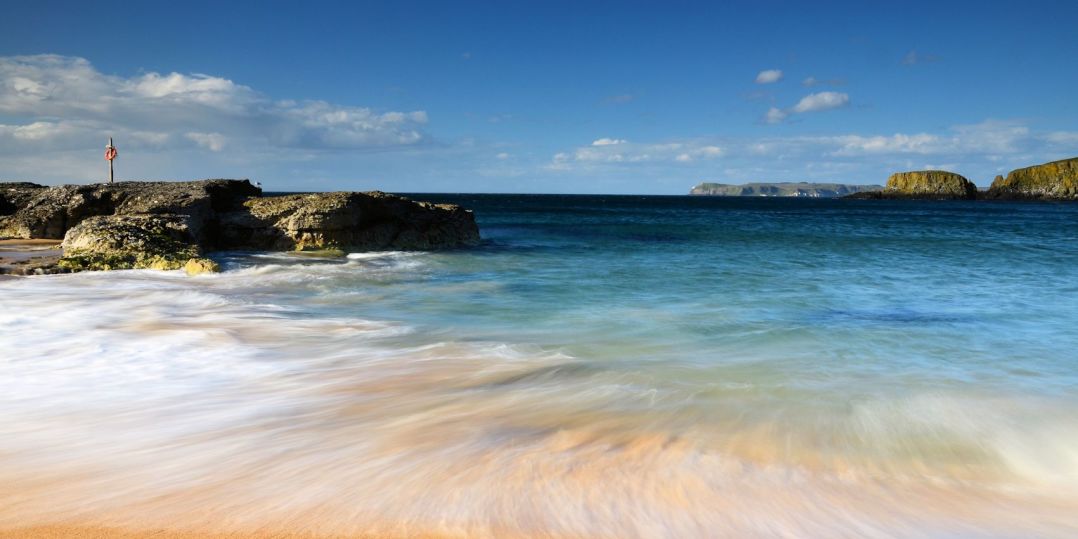 Do you think that emotion is part of what makes Ireland such a popular place to shoot landscape photography?
The whole of Ireland is a unique and beautiful land with lots of mystic and legends and also its turbulent history makes it a place where tourists are drawn to and want to come, see and explore and experience its breathtaking scenery and all who come here seem to be captivated and caught in its spell. In the words of W B Yeats "A terrible beauty is born."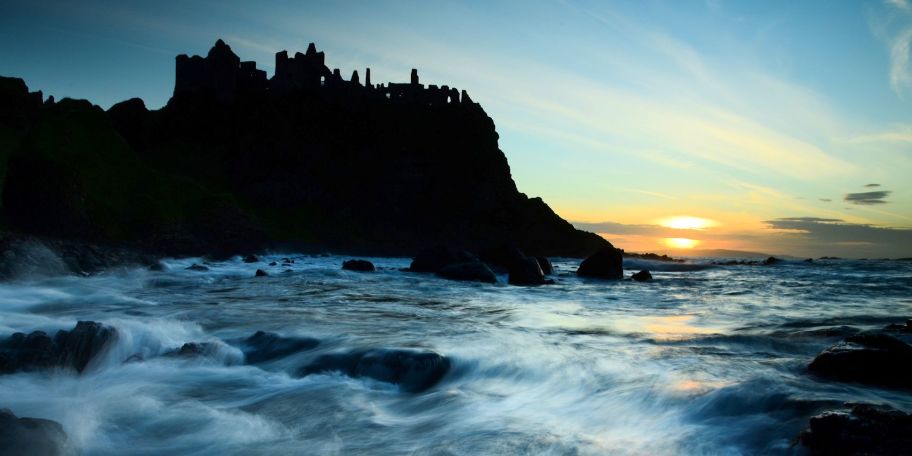 Find out more about Glenn and his photography by visiting glennmilesphotography.com.