Kenmare in County Kerry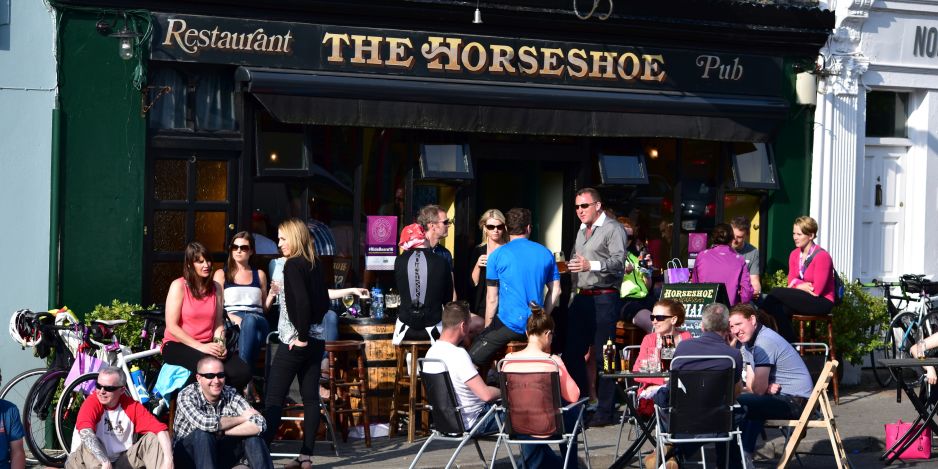 We spent a wonderful day on Kenmare Bay in Ireland's southwest corner. This large bay is bordered by County Kerry and County Cork, and is a wonderfully remote and tranquil area on Ireland's rugged west coast. The main draw for myself is the natural wild beauty of the area, though there's plenty more too including sealife, great places to eat & visit too.
We were staying in a cottage in a tiny village called Castlecove on the Ring of Kerry. The waterfront location looks out over Kenmare bay, you can see the view from the waterfront garden below, just a magical setting. You can see why we were tempted to spend a day on the water exploring the area.
Countless Natural Harbours of Kerry
On the Sunday of our weekend we went out on a Rib from Westcove, a small harbour just outside the village. Westcove House borders the harbour area (and they have holiday cottages you can rent too), though there was a wedding on as we passed so we'll have to wait until next trip to explore it!
This area of Kerry is full of these small natural harbours, and they were a smuggler's paradise in times past. Indeed Daniel O'Connell, "the Liberator", comes from Derrynane which is just a few miles away, and it is said that a lot of his family wealth came from smuggling. He is remembered as a great activist for Irish independence and O'Connell Street, one of the main streets in Dublin, is named in his honour.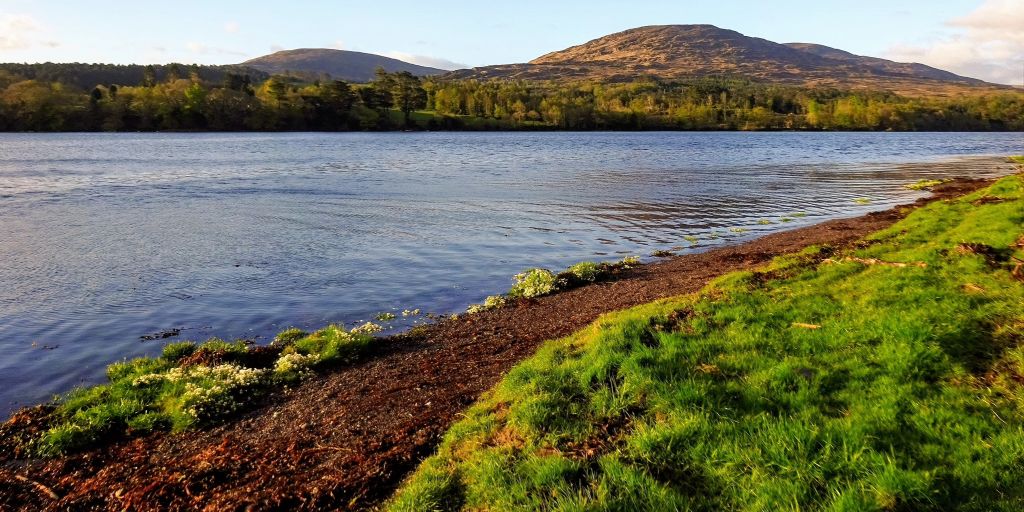 Heading South Across Kenmare Bay
We left the harbour and headed south across the bay to one of my personal favourite places in this part of Ireland, Kilmackillogue (I've written about Kilmackilogue here). This magical little pub and B&B on its own harbour did us a wonderful lunch & pint as it always does, very enjoyable! There we met up with the Seafari boat who were just coming into the harbour. They do regular tours of the Kenmare bay ( seafariireland.com . We should also mention Star Ourdoors who also provide popular cruises of Kenmare bay too (staroutdoors.ie).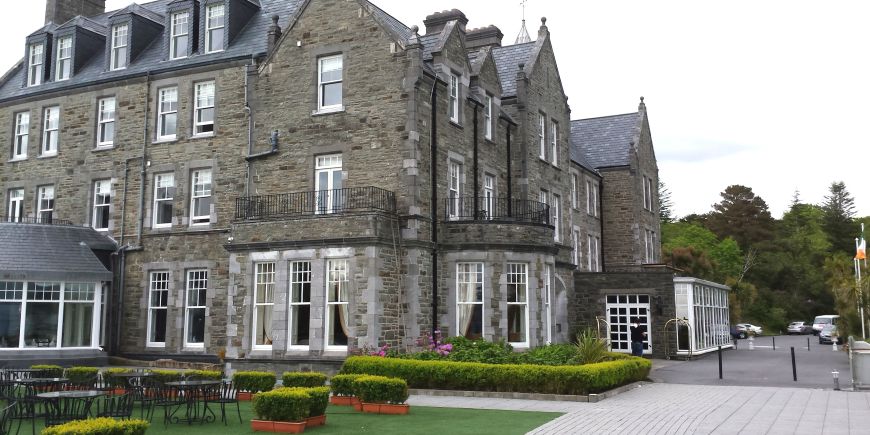 Cream Teas on the Terrace
After Kilmackillogue we took a trip back North across the bay to the Parknasilla Hotel just outside the village of Sneem. The views from the terrace here are wonderful, and I can highly recommend their afternoon tea too! They have a small pier just about deep enough for us to get the rib into, making it feel like your own private landing. Here we also came across motorised Kayak tours! These kayaks have small motors to ease the work for your arms, which sounds a great way to get about to me! The tours are run by Sunfish Explorer Tours and they've a range of tours going from a range of locations around Kenmare bay.
The Marine Life
This part of Ireland is blessed with incredible marine life. We saw seals basking in the sun, two schools of dolphins and diving seabirds. I'm afraid I wasn't quick enough to get the camera out with those. If though you'd like to see some of Ireland's marine life first hand then one of the cruises of Kenmare bay could well be worth considering.
Fishing in Kenmare
Diving is popular in this area to because of the great marine life. Kenmare Bay Diving run trips out of Kilmackillogue harbour (I've not tried diving myself, but a friend of mine who dives has been on one of these trips and thoroughly enjoyed it).
Fishing is also very popular in this area and we regularly arrange fishing trips running from one of the many small harbours on the Ring of Kerry on the north side of Kenmare Bay. Fishing in the bay, around the Island and deep sea fishing are all popular & we'd be glad to arrange any of these for you. If you'd like to arrange your own then Kenmare Bay Angling offer a range of fishing trips in the area.