The scenic beauty and charm of Westport
Westport is a charming town in County Mayo on Ireland's west coast. Located about 1hr 30 mins from Galway, this remote area of Ireland retains its rugged beauty. There's plenty to see and do around Westport including the Great Western Greenway, Achill Island, Clare Island, Clew Bay with its 365 Islands, Westport House and Croagh Patrick.
We decided to do a weekend in Westport this April and thoroughly enjoyed a wonderful few days absorbing the landscape. Westport is a lovely small town, but there are plenty of lovely towns and villages in Ireland. What makes this area unique is the landscape, and I'd recommend spending some time absorbing the fresh air - just kick back and relax.
Our Westport Highlights...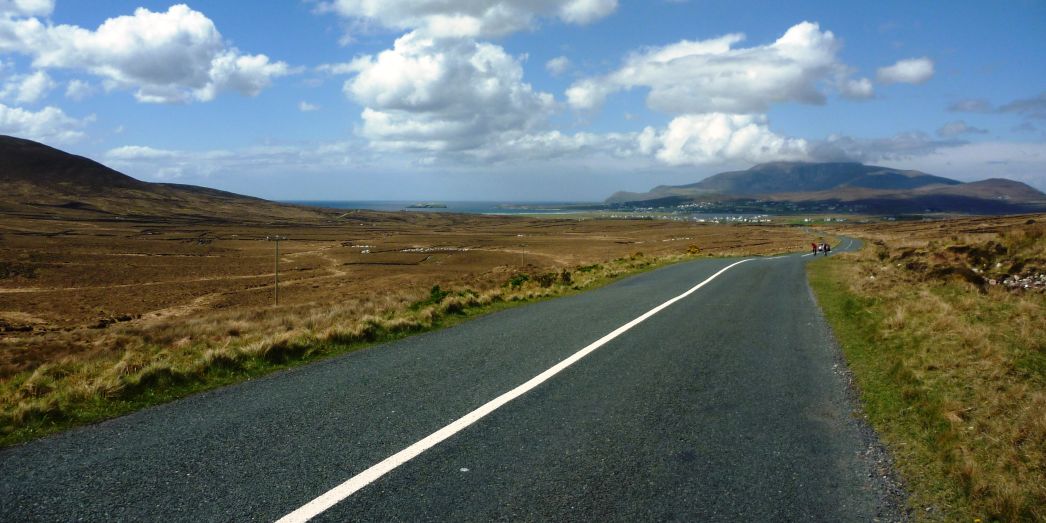 1. Achill Island & "Achill Henge"
On the first day, we headed out to Achill Island, and the first point of call was "Achill Henge". Built in 2011 by developer Joe McNamara, it was supposed to symbolise the Celtic Tiger (the large boom in the Irish Economy that preceded the recent recession). It was built without planning permission on a hilltop above Keel on Achill Island. Some people like its symbolism, some think it's just hideous. I'll leave you to make your own judgements...
Visitor Details

Achill Henge does, however, seem to do its job in representing the Celtic Tiger. It sprung up without any planning by a developer who is now bankrupt, left half-built on a remote site and now with no one quite knowing what to do with it. Just like so many of the "Ghost Estates" in Ireland's countryside.

There have been legal movements by the local council to have it removed, though as yet no action has been taken. It does seem though now the years are starting to pass that it may become a permanent feature of Achill Island's Landscape.

Achill Island has many other boasts including Europe's highest sea cliffs. It is a rugged island of hills & bogs, giant views & small villages. A perfect place for those wanting to experience the big scenery & ruggedness of the islands of Ireland's Atlantic coast.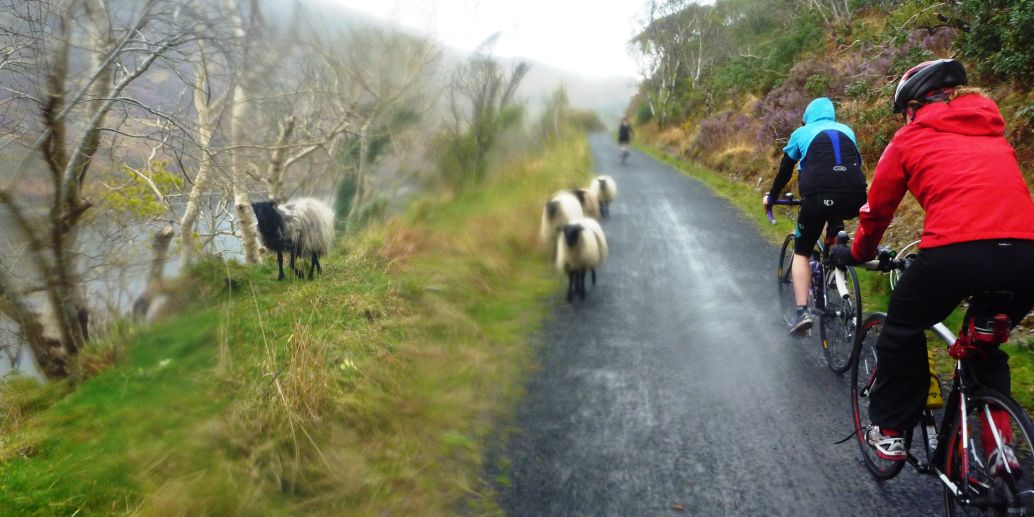 2. The Great Western Greenway
An old disused train line from Westport to Achill Island has been converted into the Great Western Greenway - a 42km cycle path leading through some of Ireland's most ruggedly beautiful countryside. Coastline, mountains, bogs, rivers & villages all pass you by on this very well planned cycle path. I was impressed with how well this trail has been done. There are a few small stretches on road, otherwise, the vast majority is off-road and in some parts you really feel away from everything. Being an old railway line its gentle gradients make it a very enjoyable leisurely cycle, and with villages, cafés & pubs on route there's no shortage of refueling spots along the way.
Great Western Greenway Details

We hired bikes from Clew Bay Bike Hire, but there's also the option of booking a cycle tour and have a guide show you the best spots (€30-40 pp for 4-7 hrs | www.westportcycletours.com | +353 (0)87 9199152).

If you don't have a guide, be sure to check the wind forecast. The cycle path runs East (Westport) to West (Achill Island). Ireland's prevailing winds are westerly, so in that case, the bike hire people can give you & your bike a lift to Achill Island & you cycle one way with a tailwind the whole time!

The first village you'll pass on leaving Achill Island is Mulranny. A small village with stunning views across clew bay, there's a good café there too for a quick refuel. Look out for the Mulranny Goats too, wild goats that inhabit this area and are often seen on this stretch of the greenway.

We stopped about 5 km after Mulranny at the famous Nevin's Inn for lunch and can definitely recommend their meals - delicious!

Visitor Information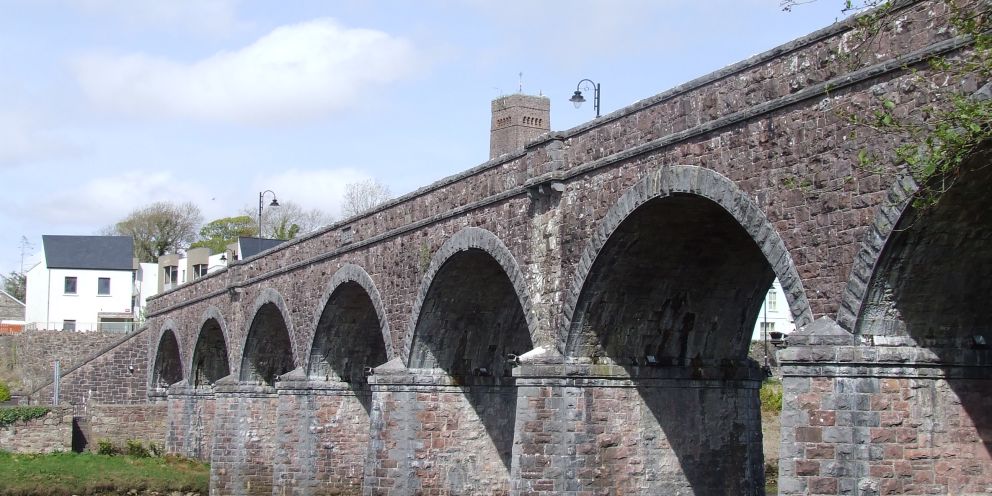 3. Newport
Along the route, you'll pass Newport, a small riverside town. There are several pubs to choose from here & if you fancy a bite to eat Grainne Uaile is a good choice for food. Also here is Newport House, a historic county house now open for dinner and for overnight stays. Steeped in history, it's a very interesting building.
Newport Details

There are many bike rental places along the route, so if you fancy just a short stretch then my favourite was the Mullanny to Newport part. 18kms with stunning and changing views and great lunch stops too.

We stopped about 5 km after Mulranny at the famous Nevin's Inn for lunch and can definitely recommend their meals - delicious!

Visitor Information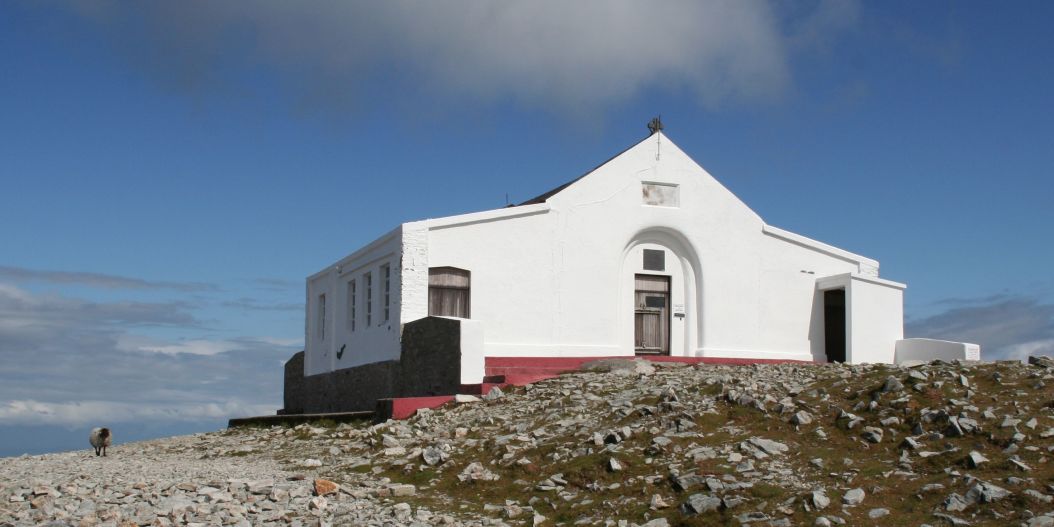 4. Croagh Patrick
Ireland Holiest Mountain sits on the south side of clew bay, and after a few hours exploring Westport Town on the Sunday we headed here to climb the mountain. A distinctive cone shape, the 765m high Croagh Patrick is where St Patrick himself is said to have spent 40 days of fasting and penance.
Croagh Patrick Details

Pilgrimage of Croagh Patrick

It's a very popular destination for tourists and pilgrims alike. You will find many religious pilgrims here climbing to the top and including some climbing in bare feet.

Do not be fooled by the large number of people climbing Croagh Patrick; it is a challenging hike to the summit. I was surprised on my first visit how hard parts of it are. It takes 1:30 to 2 hours on the way up, and maybe 1:30 hours on the way down. The upper section is made of a large scree slope of loose rocks that move and slide as you walk. Be prepared with spare layers for the cooler temperatures at the top, good footwear, water and some snacks.

The views though are worth all the effort in climbing, it's just spectacular. Check the forecast closely though for a clear day, and then you'll be able to see from Clare Island out in the Atlantic to Achill Island to the north, all the drumlins of Clewbay and into Westport too. The full 360 panorama of South Mayo is one of Ireland's best vistas. If you fancy travelling on to Clare Island itself, it is well worth the trip. Clare Island Adventures offer plenty of exciting activities that will make for an entertaining group day out, and there is a nice hostel on Clare Island which is also worth a visit. Get there with Clare Island Ferries

Visitor Information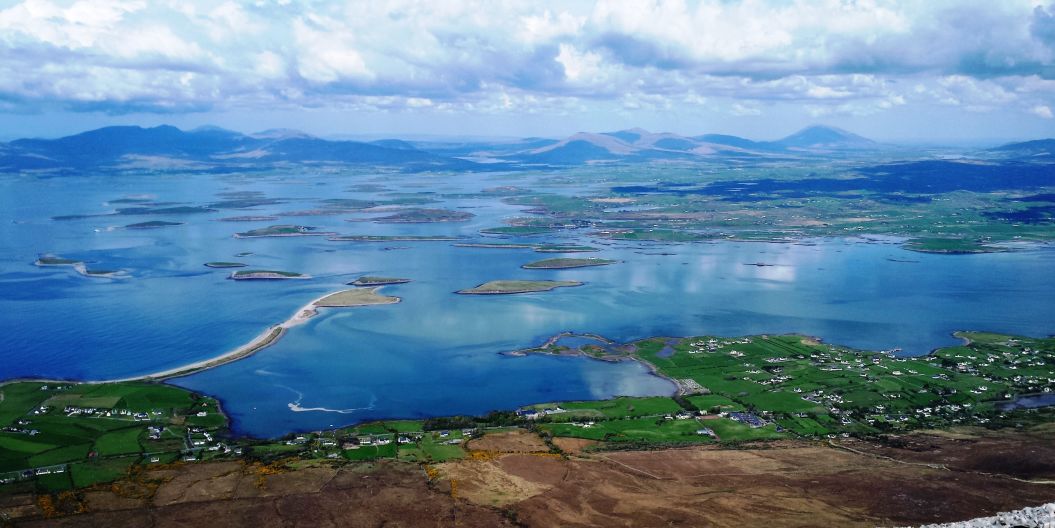 5. Clew Bay
Clew Bay itself is one of the most beautiful bays on the whole west coast of Ireland. Dominant mountains surround the bay on both sides, which is full of small islands called Drumlins. These were created as Glaciers from the last ice age 10,000 years ago melted and retreated, leaving small sand and shale islands. They say there's 365 of them, on for every day of the year, though many are no more than a part submerged sandbank. That said though if you've ever wanted to own your own Island then this could be a good place to look, John Lennon even owned one in the 1970s.
Clew Bay Details

There are plenty of charter boat companies offering tours of clew bay, and for the more enthusiastic then sea kayaking is another option too.

For me though just the views from the coastline across the bay are spectacular. Ideally, if you can get a bit of height, then you'll truly get to enjoy the big scenery Clew Bay has to offer.

Visitor Information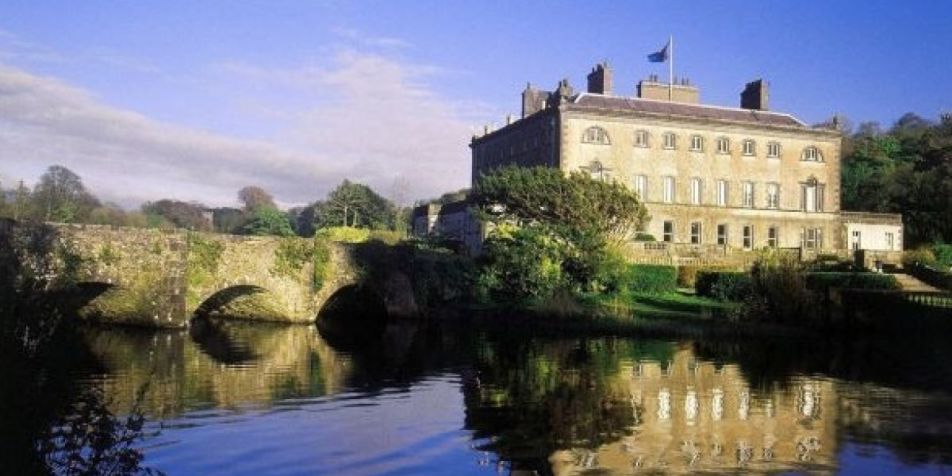 6. Westport House
Westport itself is a busy town that's popular with tourists and is a favourite among tourists. Wandering the small town & surrounding area is a pleasure, with plenty of interesting places to discover. Between the town centre and waterfront is Westport House, a grand country estate set in large gardens. They have an activity centre & café, and the lakes make a grand setting for the house itself. Please note there is an entrance fee to get up to the house though you can see some of the gardens and lakes for free.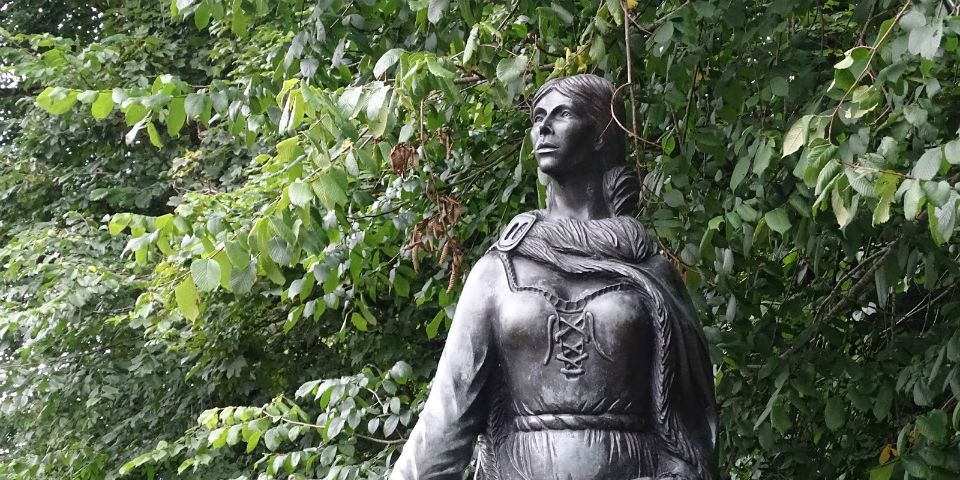 7. The Pirate Queen, Grace O'Malley
This area is home to Grace O'Malley, also known as Granuaile, the Pirate Queen. In the 16th century, she was chieftain of the O'Malley clan and has become a very significant figure in Irish Culture and history. Her clan ruled this area of Ireland and were feared seafarers. She was powerful enough to meet and negotiate with Queen Elizabeth directly, using Latin as their only common language. Nowadays there's both truth and folklore attached to Granuile, and for those interested in the history of Ireland then this area has lots of fascinating places to see.